Bird feeder hangers are very comfortable tools to install a manger without troubles wherever you want. The most part of them can be hung without additional accessories. There are different types of brackets; S-shaped, extended, station kits, chains, wires and twines. Chains and wires are represented in different length and thickness, depend on your needs, but they shouldn't be elastic or springy for not to create excessive movement in use. Bird feeder hooks and hangers must have deep curved end for more secure holding.
Extended hooks are ones of the handiest. Designed to be installed on a deck, balcony, low wall or fence, they are made of duty steel and are very strong. The bracket comes with easy adjustable screw for easy mounting, and can be replaced when you need without any installation tools. The design is very simple, but multifunctional, so it's possible to hang also lanterns, decorations, flower etc.
A station kit is one in all bird feeder hanger pole, which has several hooks and perches. It is very good, because you can place several food and water sources and birdies can flutter on it. The installation of such a pole isn't difficult too; just drive it into the ground in a chosen place.
There are also wrought iron bird feeder hangers, and this is a real art as they look like iron trees, with carefully made twigs, leaves, flower or cones. Except feeding, they perform an exciting decorative function.
With above mentioned articles, the market represents more refined and interesting window glass hooks, made of strong clear plastic. They come with suction cups, and you need to clean the glass carefully and then stick the item. Though it seems fragile it holds strong even heavy mangers.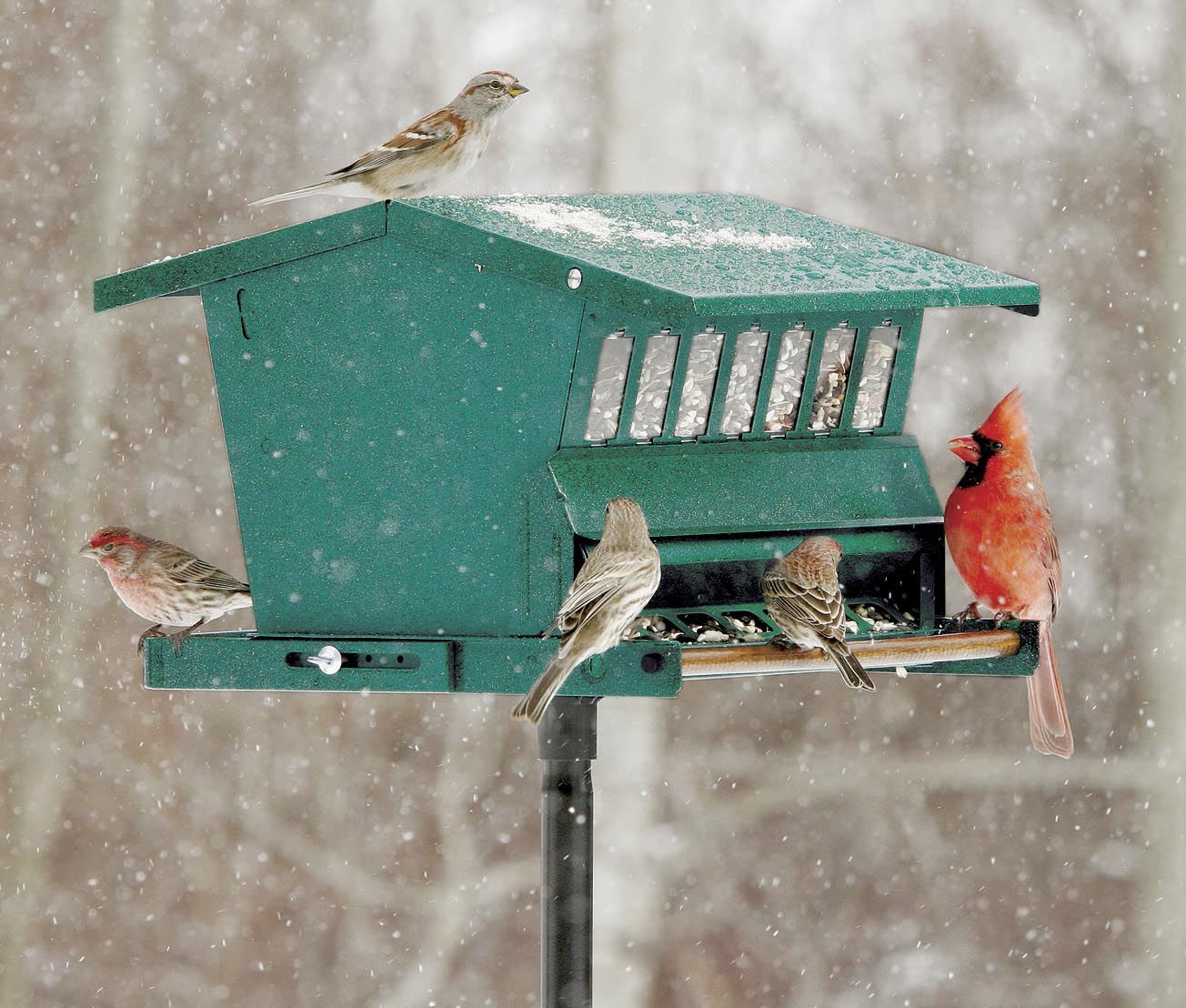 So, suspension brackets are different, have special characteristics, and have to be chosen according their destination.