The wren bird houses are most common in our backyards. If you don't have it yet, this information will be useful for you. We acquaint you with basic requirements as what wood materials and recommended dimensions.
Wrens are tolerant birds who will live in anything offered by humans. However, the advantages of a home built with right dimensions are a better comfort and minimum risk for winged friends.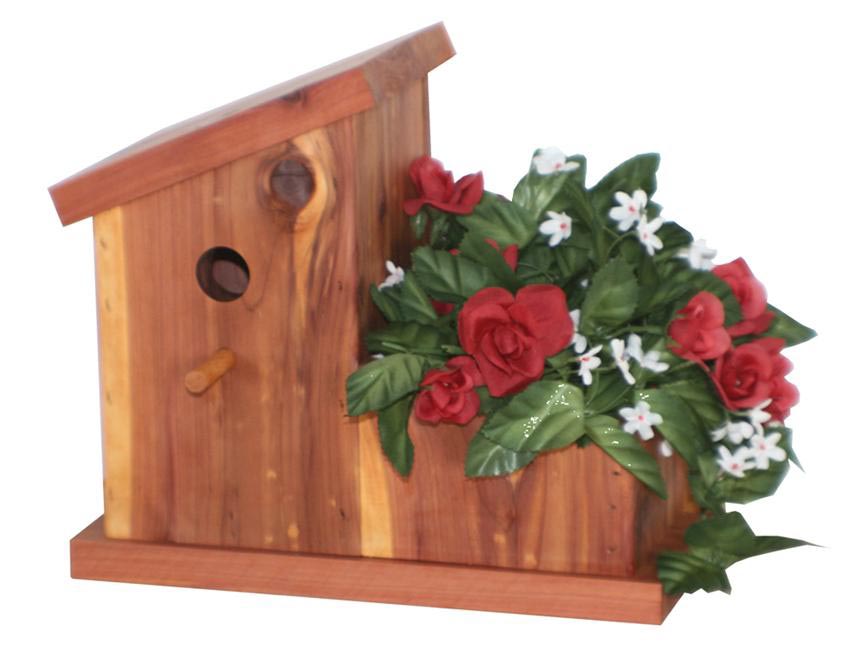 The best idea for such construction is using natural wood. It must be a decay resistant wood species, e.g. cedar, redwood. Sometimes you can substitute a wood in wren bird house kits with recycled plastic.
Avoid purchasing the manufactured items from treated wood. Most of them are painted or covered with copper arsenate which is dangerous for wildlife.
These birds will thank you for a home with 1 1/8 inch size entrance hole. The larger hole will cause a battle between them and undesirable birds for property rights. The floor must be about 6 inches below the entry. Its area should be about 4 square inches.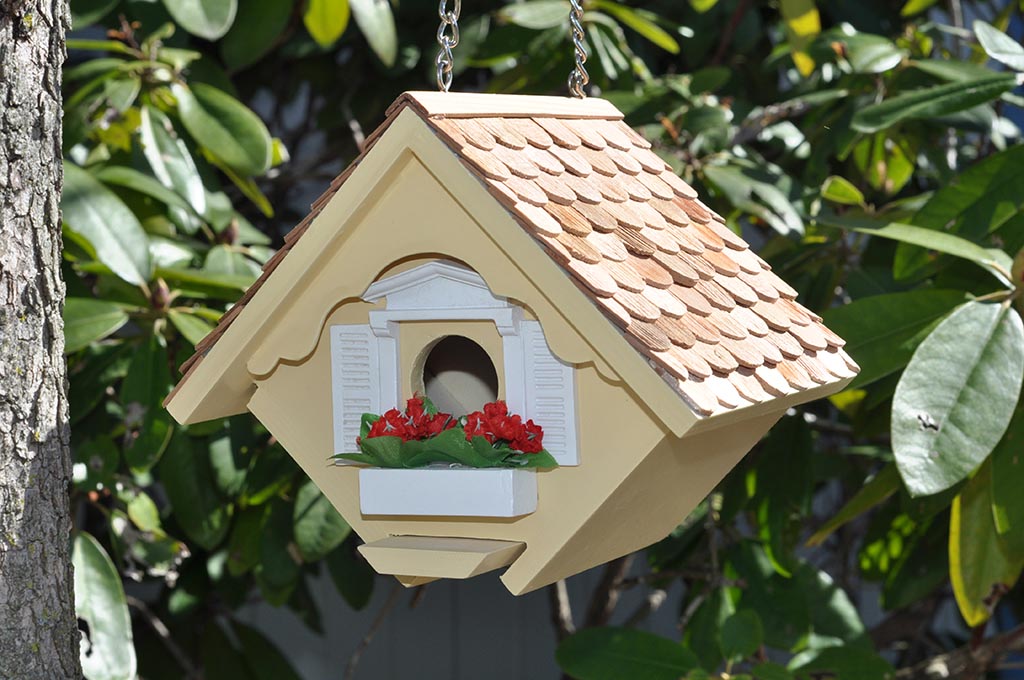 Sometimes the authors of "Woodworking for wildlife" collections include the scheme of the apartment for wrens with attached perch. The manufacturers also provide such odds. This practice only aggravates the deathful statistics. The birds don't need perches in nature. So these elements will be helpful to squirrels and cats who want to kill the babies while their parents are outside the nest.
And the last paragraph will be dedicated to wren bird house location. It must be far enough from trees and other objects which can be used by predators to raid the nests. If you attach it to the window, choose the sunny location. In this case, you need to use mirrored film to guarantee the calm environment for attracted hunters.