Our readers frequently ask questions about homemade bird food. Some of them trust that the seeds are enough for these adorable creatures. That's partly right but it's better to prepare a special vitamin mix. We'll acquaint you with two recipes: simple and premium.
For the first delicious dish take seeds of sunflower, raisins cracked corn and crunchy peanut butter. Their doses must be equal approximately half of cup each. Mix the ingredients in the bowl. Then fill bird feeder with homemade bird food with peanut butter. You can find them at local groceries or order them via Internet with delivery right to your door.
This recipe is both simple universal as it contains the seeds loved by most species. The peanut butter adds nutrient to the complex. Besides, it is very simple as its production time is about 5 minutes.
Another wild bird food homemade recipe includes much more components. You need to take 1 pound of each component: both black oil and striped sunflower seeds, raw peanuts, any dried fruit and cracked corn. The final ingredient will be a small carton of live mealworms from an internet shop.
Mix together all components except worms. Store the ready mixture in a rodent proof container with tight lid in an accommodation with cool temperatures. The best ideas are garage and basement. The mealworms should be stored in a fridge until next use. To fill the feeder, you need to take one or two spoons of seeds and sprinkle a pair of worms at the top.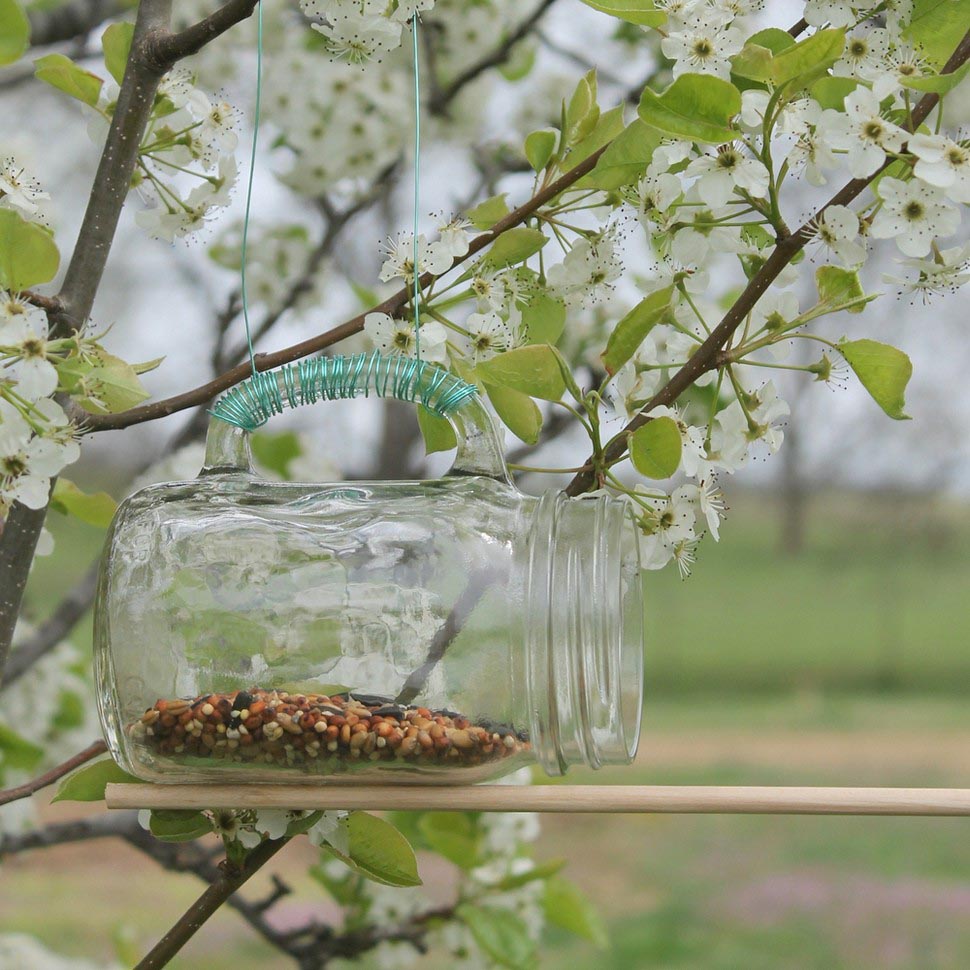 The homemade food for baby birds is more effective than commercial analogs. It's much cheaper. Besides, it's a serious reason to grow the sunflowers and corn in your garden. As a result, you will get a perfect attraction for watching during long winter nights.